An arena of picturesque locations, Iceland is peppered with mesmerizing lakes, massive waterfalls, and other such beautiful places. Blue Lagoon is one such location in Iceland that would capture your heart with its serenity. The milky-blue water found on the lands of Iceland is something new to experience. The mineral-rich water of the Blue Lagoon is believed to be quite therapeutic by the locals. This is something you cannot miss when you are in Iceland.
What to See Around Blue Lagoon
At a mere distance of 15-minutes from the Keflavík International Airport, Blue Lagoon can be one of the first locations that you would see in Iceland. The Blue Lagoon is also a popular place to visit if you are on a short stop over in Iceland. Also known as Bláa Lónið locally, it is situated just outside of Grindavík.
There is a lovely outdoor spa adjoining the lagoon. You can enjoy relaxing massages and refreshing cocktails at the spa. Explorers who like to enjoy some alone time, stop by here for self –care.
Blue Lagoon is popular among the locals for its medicinal properties.
It is believed by some that certain skin-related problems can be cured of this water. The spa provides rejuvenating treatments through the mineral-rich brackish water and the exfoliating mud of the Blue Lagoon. The spa also offers various massage packages for visitors which include services like welcome drinks and free sparkling wines. You can treat yourself here in a lavish way.
Tourists and explorers around the world cherish this place for its natural qualities such as the temperature of the lagoon naturally stays at about 39C/102F all year round. This makes it a hot spot for a quick dip. The Blue Lagoon is situated in the Reykjanes Peninsula, which gives you a chance to explore the beautiful locations of the peninsula.
Reykjanes Peninsula is popular for immense lava fields and volcanoes, which leads to sporadic geothermal activities in the area. Rich in birdlife, the peninsula has many bird species like cormorants and fulmar which would dazzle you with their natural aura. Those who love to experience fauna in the raw form will find Reykjanes to be their haven. Nearby a bird colony is there in Krýsuvikurbjarg which is home to almost eighty thousand seabirds. Water bodies like lake Djúpavatn and Kleifarvatn (the largest lake on the peninsula) rest in the surroundings of the Reykjanes Peninsula. Djúpavatn is a famous fishing destination, although you would require certain permits to do fishing. Miðnesheiði heath is also a stop worthy place which would engage you in its tranquil beauty. The north side of the peninsula is filled with small fishing towns Keflavík, Njarðvík, Hafnir, and Ásbrú. If you want to indulge in the countryside of Iceland or the history of the country, you can make a quick stop at these towns and interact with locals. Befriending locals is always a good idea as they can recommend places of interest with ease.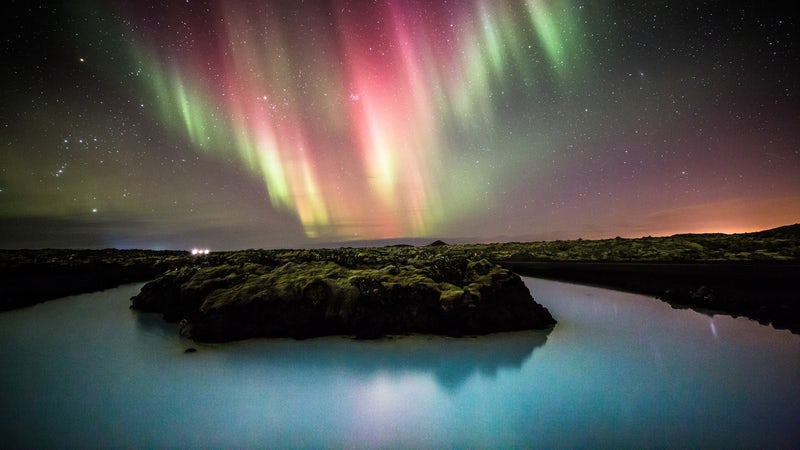 Places to Stay near the Blue Lagoon
The Blue Lagoon is a known site with many places to stay nearby. The Retreat at Blue Lagoon offers modern suites, ecstatic lagoon views and it features fine dining and a spa. It is a luxury resort where you can spend vacations in Iceland. At a short distance of 4 kilometers from the Blue Lagoon, Mar Guesthouse is a feasible option to lodge. If your trip involves more people and your budget is limited, you can spend your days here. They have spacious rooms and two shared kitchens with separate dining areas with ocean views. Harbour View is another good option offering stay at reasonable prices and it is near the lagoon. Planned tours leave from hotels directly. If you are planning a personal tour, you would need to rent a car and hire a professional guide.
When to Visit the Blue Lagoon
The Blue Lagoon is a luxury location in Iceland. You can stay at the luxury resort, eat at the luxury restaurant and get a massage and other spa treatments while in the lagoon. It truly is a unique experience to visit this magical place in Iceland. The National Geographic confirmed in 2012, the magical qualities of the Blue Lagoon by honoring it in their list of "Wonders of the World, Earth's Most Awesome Places."
Interesting locations in the area
More Locations in Reykjanes Peninsula
Located in the middle of a fissure on the mid-Atlantic...
Read More