Unraveling nature is hardly ever a luxury thing. Not because it is full of struggles, but simply because leisurely things like a soft bed and satin sheets are not usually available when you go camping in the mountains or hiking on the glaciers. But as rugged and raw it is to spend time among the natural wonders of a country like Iceland, there are few ways you can mix luxury with your survivalist level adventure and make a fun combination of both, thrill-induced expedition in the daytime and a luxury retreat in the night. Iceland Luxury trip consists of private leisurely helicopter tours, stays in some of the most prominent hotels, enjoying quality services like sauna and spa, tasting the best of Icelandic cuisine, and many more things. Not that a country like Iceland needs any embellishments to make it more appealing but a little thing or two more in line with your liking can make the experience even more memorable. After all, how many times does one get to land on a crater in a helicopter?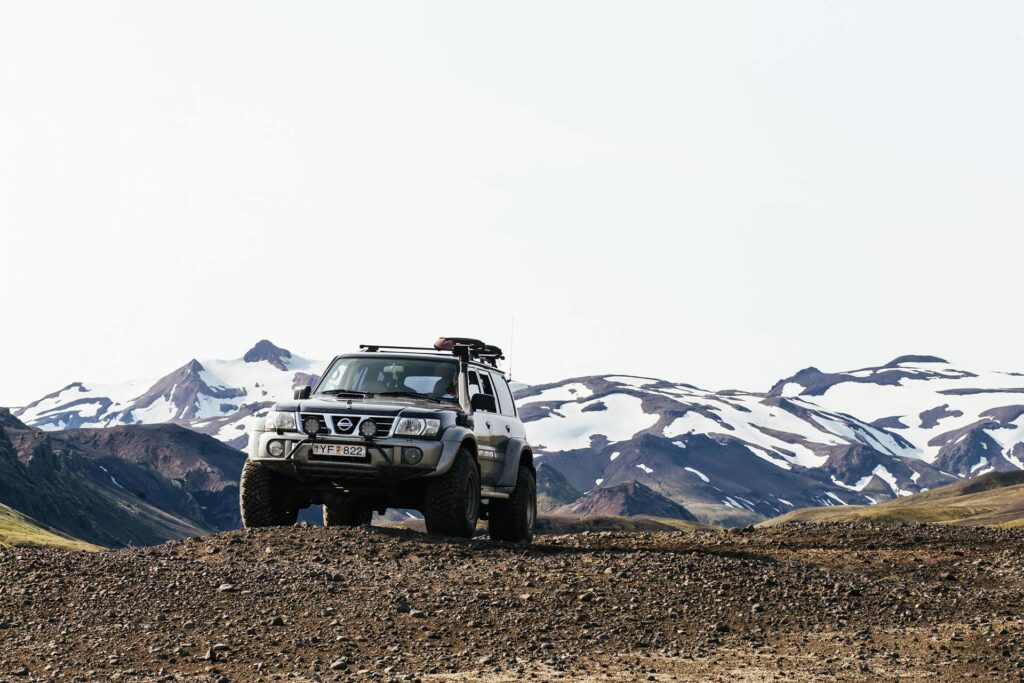 What Does Luxury in Iceland Have in Store?
While Iceland is a country that is mostly focused on preserving nature and its charm, there are still many things that have been created to give every tourist the level of comfort and luxury that they want. From accommodation options to luxury trips and luxury modes of transportations, you will find everything that you can possibly need or want to kick start your lavish travels in the country of ice and fire – Iceland. We have created a curated list of the possible places, activities, and vehicles that can make your luxury trip to Iceland something you will never forget. Let's proceed step and unveil the options.
A beautiful luxury lodge on the Troll peninsula, Deplar Farm has everything you will expect of a luxury stay in Iceland. Including, but not limed to, gorgeous, cozy rooms with beautiful views, relaxing spas, sauna, helipads for your luxury rides, and game rooms, Deplar Farm is well equipped to serve you in every way and make your stay extremely comfy.
Suites: There are a total of 13 bedrooms or suites out of which 5 are king suites with attached bathroom; 4 king suites with bathrooms, queen sleeping lofts, and balconies; 1 king suite with bathroom, lofted lounge, and private balcony; 2 queen suites with bathroom and one bunk room with 4 double beds and a double bathroom for group stays. All the suites are named after various important figures from Icelandic folklore, mythology, history, and Sagas. They even have two suites named after the Norse gods Odin and Thor. So, if you are a fan of Marvel superheroes and like to have fantastic views out your hotel window, Deplar Farms is the place to be.
Amenities: Other leisurely things you can count on are geothermal indoor and outdoor pools, sauna and steam rooms, hot tubs, premium spa facilities, band loft, bar and lounge, gym and yoga room, and a fantastic restaurant which serves all the top delicacies of Iceland.
The technical facilities are also in abundance in the hotel which includes media rooms, conference rooms, game rooms, and 2 helipads to make way for your luxury tours.
A hotel which is the perfect combination of extravagance and rough, Hotel Húsafell is located at one of the most popular places in Iceland to watch northern lights. There is an average of 3 northern lights sightings per week in Húsafell which makes it one of the best places to catch the aurora.
There 48 suites in Hotel Húsafell and every single one features a popular painting from Páll Guðmundsson, a renowned Icelandic artist. The floors are heated for your comfort and amenities like toiletries are made with Icelandic herbs. Needless to say, every room has a beautiful view and the architecture of the hotel is made keeping environmental harmony in mind.
There are 4 types of rooms in the hotel: Standard, Deluxe, Superior Deluxe, and Suites. All rooms are a non-smoking zone and come with a breakfast buffet included in the price to give you a head start on the day. There is a delicious menu for dinner, lunch, and breakfast along with group meals made with season Icelandic herbs. The hotel is only a few kilometers away from many attractions around the place including Snaefellsnes Peninsula, Hraunfossar and Barnafossar Falls, and Deildartunguhver hot springs.
The perfect vacation means that you not only have the perfect tours in the lap of mother nature but also the perfect accommodation. Hotel Rangá is one such place where you will find every little thing that you will need in your hotel room. From the smallest of amenities like hairdryers to things like minibars and private lounges. There is a total of 52 rooms which include standard, deluxe, and suites.
Being homesick is not very uncommon when you traveling to a foreign country. Hotel Rangá is the perfect way to spend your evenings after every day of touring around the country. There are 7 exclusive suites in Hotel Rangá which are decorated based on the different cultures that can be found around the world. In addition to the continental suites, there is a Royal Suite in the hotel which has a wonderful view of East Rangá River and Mt. Hekla.
The restaurant in the hotel has a delicious menu that is filled with dishes from modern Nordic Cuisine. The arrival of December brings the world-famous Christmas Buffet which is loaded with European and Scandinavian gourmet dishes. Everything you will find here is simply scrumptious and will leave you content and ready to get a good night's sleep.
With cabins and apartments in 4 different locations all across the country, Iceland Luxury Lodges are designed in variating fashions to give everyone the exact kind of accommodation space that they are looking for. There is a luxury lodging in Úlfljótsskáli, Art Collectors Apartments in Downtown Reykjavik for the art lovers, the lakefront villa on Álftavatn lake and a lakefront cabin at Álftavatn lake as well for the lovers of the rustic.
All four locations have their own different attractions and facilities which are unique to the type of lodging that they are. For example, the Úlfljótsskáli Luxury Lodge comes with 9 bedrooms, hot tubs, spa, game rooms, gym, and even a sauna – every facility that a luxury hotel is expected to have. The lake villa on lake Álftavatn has 4 rooms and all amenities that you would like in a house along with outside hot tub, lake access, and a beach firepit. The lakefront cabin is constructed among tall trees in front of Álftavatn lake and is made entirely with the wood itself to give you the ideal feeling of an actual cabin in the woods with a porch and patio furniture. The Art Collectors Apartments are designed in accordance with modern art with several contemporary and rustic themed painting covering the space.
Needless to say, there is no shortage of options for you to choose from. Depending on your style and preferences, you can choose any of these beautiful lodging options. The best part is that all of them are located either in the capital city or around the golden circle route.
The perfect accommodation for nature and luxury lovers, Fosshotel Glacier Lagoon is located at the foot of the highest peak in Iceland between the two most popular destinations of the country – Skaftafell and Jökulsárlón Glacier Lagoon. The hotel is equipped with 7 different types of rooms which come with their own special set of amenities and facilities. All the rooms have a view of either the mountains or the beach.
And to top it all off, there are happy hours every day on house wines and draft beers. The cuisine that is available at Fosshotel Glacier lagoon is specially prepared using the local seasonal ingredients available in the nearby marketplaces. The restaurant itself is designed using the concept of geometrical figures and offers a drastic change of scenery when compared to the outside view of the hotel. Fosshotel Glacier Lagoon is the perfect mixture of Iceland's natural beauty and the fantastic architectural wonder that it is.
This is an ideal place to be at when you want an accommodation which is in-line with not only your living preferences but also offers a great environment for those business conversations and facetime calls that cannot wait another week or two to be handled. Located very conveniently in the capital of Iceland, Reykjavik, Black Pearl Suites are one of the best luxury lodgings that the city has to offer.
There are 3 types of rooms available in the Black Pearl Suites – Standard Suite, Deluxe Suite which has 2 bedrooms and Penthouses. Facilities like a kitchen, living room, lounges, etc. are available in all suites along with a balcony view and conference rooms. The restaurant serves the À la carte menu till the evening while an American-European menu is available from 6 to 10 pm onward. The overall exclusive service that you will receive at this place will be exactly what one would expect of luxury suites.
A minimalistic retreat which comes with the Blue Lagoon as an added treat to the picture. The suites are differentiated and named based on the view that they represent. There are Moss Suites, and Moss Junior Suites which have a beautiful of the moss-covered lava fields near the lagoon. Lava Junior suite offers a beautiful view of the lava fields stretched after the lagoon waters. The Lagoon Suites not only has a view of the lagoon and a terrace but also private access to the waters for an isolated relaxing time. Lagoon junior suite has a balcony and a view of the azure-milky waters of the blue lagoon. No matter which suite you choose to stay in, your access to the lagoon, À la carte breakfast, retreat spa, minibar, fitness center, guided group hikes, coffee, yoga sessions, and many more facilities are included with your stay at the Blue Lagoon Retreat.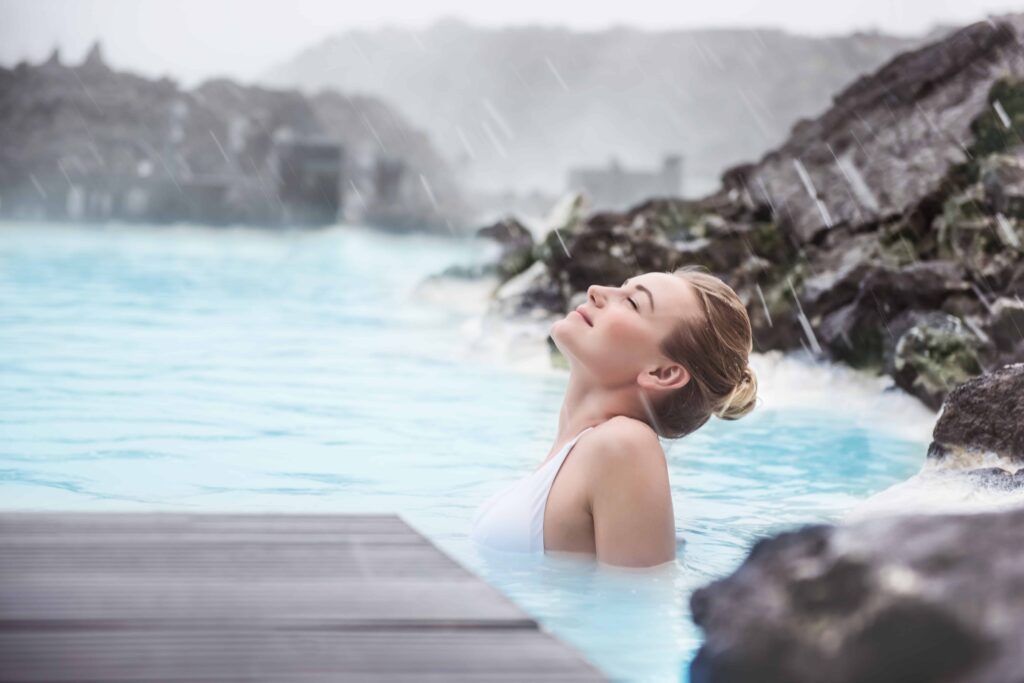 The next part of your Luxury Trip to Iceland is luxury private tours. There are several ways one can go about these private tours like hiring a super jeep, helicopters, private yachts, cruises, and more. Another great thing about private tours is that not only will you have a private guide, a driver/pilot/captain but you are also free to mix and match activities as you fit. Some of the activities that can be included in your private tours are:
From crater tours to the tours of glacier lagoons across the country, there are several places you can hire a helicopter to fly over the country and reach your tour destination in style. The tours often offered as helicopter tours with landing, without landing or as airplane tours. If you are opting for a tour without landing then you will get to experience various beautiful landscapes in the course of your tour. Some of the top locations that you can hire a helicopter tour are, Vatnajökull National park, Grænalón glacial lake, Síðujökull Glacier, Öræfajökull Volcano, Skaftafell National Park, Skeiðarársandur Black Beach, Jökulsárlón Glacier Lagoon and Breiðamerkurjökull Glacier, including man more from all across the country.
From northern lights to whale watching and puffin watching, there is hardly anything that you cannot enjoy on a private boat tour in Iceland. While most of the boat tours you will find in Iceland are either for whale watching or puffin watching expeditions, there are some other great options available that can only be booked in some certain months only like the New Year's Eve celebration yacht tour. Depending on where you are staying, you can get the boat tour booked as per your location whether it is Reykjavik in the south or Akureyri in the north. 
Private glacier tours are just like any other glacier tour that is available in the county, packed with all the same amenities. The difference is that you can get these tours with a private tour guide, transport, and trip without any other tourist included in your group. Private glacier tours include hiking tours, glacier lagoon tours, ice cave tours, volcanoes, lava caves, and walks on glacier tours.
Not that being able to dive or snorkel in a fissure or a lake, or any other eligible water body for that matter, is not a luxury in a cold country like Iceland, the privacy and the fact that you can have the whole fissure to yourself is an added advantage. Another great thing about these private tours is that you can add or remove any element or activity that cannot be done with the regular variants. 
Visiting a spa is never anything less than a luxury in a cold country. There are about 170 geothermal spas and hot springs across the country. There are several curated options for you to try out and include in your trip if you do not prefer to go bathe out in the open. You can make a spa the last destination of your tour so that you can wash off all the fatigue that gets cluttered by traveling the whole day.
Snowmobiling is an activity that is often done in groups. While there is a chance that you will find other riders on the glacier, you can still hire a private guide for your group and cover the glacier on your own. Since snowmobiling tours are combined with ice caving, hiking, or other such activities, you can get to cover these activities with your private tour guides and vehicles.
While we are on the topic of private luxury transport options, there are few you can consider taking apart from helicopters and airplanes.
Super jeeps are the best option in Iceland to travel the paths less traveled. Being the super-powerful vehicles that they are, super jeeps can easily cross difficult, rocky terrains, travel through the rivers, and even the highlands. It is a must to travel in these monsters of cars at least once during your time in Iceland.
Specially modified trucks
If traveling on snow-laden roads in a monster truck is not fun and exclusive, nothing is. Crafted especially for the rough, these beautiful, powerful vehicles are a must-add to your list of luxury transport for your luxury tour in Iceland.
Specially modified glacier trucks
These modified trucks are customized to work well when driving on a glacier. These trucks can be booked for both self-driving and guided tours. So, you can have your pick depending on whether you prefer to drive on your own or have a private guide do it for you.
Creating the Perfect Luxury Trip
If you need a hand in creating the perfect luxury trip around Iceland then look no further because our team of experts is here to create a tour which is just what you want. We work closely with travelers to understand what they are looking forward to experience in the country and then curate a trip that helps them make the best of every moment that they spend in the country. On top of that, we can suggest some off-the-track, lesser-known but highly 'worth-it' places to add to your itinerary. After all, being native have its own perks, right?
Keeping all the discussed places, tour options, transport options, and activities in mind, every single trip you take in Iceland will be a luxury tour from the start to the end. Be it glacier walking, snorkeling, or simply soaking in the soothing water of a hot spring and spa, there are plenty of things you can do and relish in Iceland while enjoying all other the finer things that are offered by the country. Most of the luxury lodges in the country have helipads so you can literally leave the hotel in a helicopter and return in the same mode of transportation if you feel like. At a place like Iceland, the possibilities are endless.