Established in the heart of the Golden Circle, Úlfljótsskáli Luxury Lodge, from Iceland Luxury Lodges, is one of the best luxury stays in the country. With 2 more branches in some very prominent places of Iceland, Iceland Luxury Lodges Úlfljótsskáli branch is extremely easy to find due to its location on one of the main routes of Iceland – The Golden Circle. The Úlfljótsskáli Lodges are perfect for family stays as well as group stays and presents the guests with the most luxurious facilities of Iceland as well as a private space to relax and plan your expedition for many top attractions of the Golden Circle. The place is also a great choice to have an event in Iceland like getting married or birthday celebrations. It provides any luxury that one can think of including, spas, gym, game rooms, TV lounges, etc.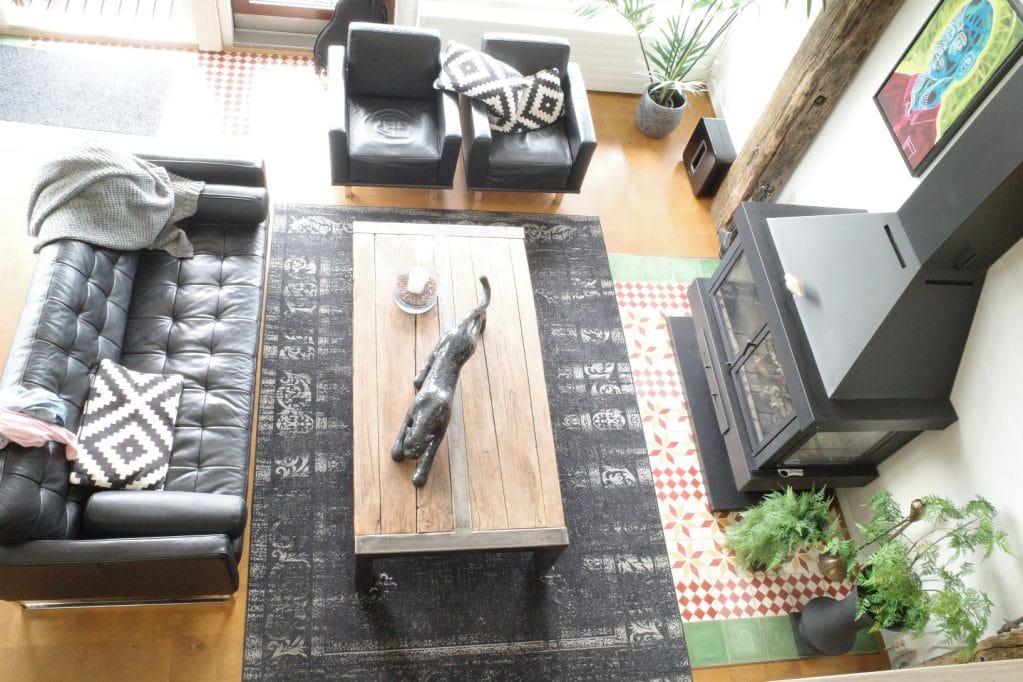 The lodge contains 9 separate bedrooms out of which 7 are double rooms, 1 is a quadruple room and 1 is single. The lodge can accommodate 19 people at a time in a full-occupancy state. There is a total of 9 bathrooms in the lodge – 7 full bathrooms and 2 half bathrooms. Three full bathrooms are attached with three suites and there is a suite that has 1 half bathroom attached. The rest are shared spaces. All rooms are furnished with vintage style decorative furniture and the decor is inspired by modern art. Basic amenities like bathrobes, linens, toiletries are provided by the lodge.
What Does Summer in Iceland Bring?
Dining Space
A beautiful wedding-worthy space with fabulous pieces of furniture is used as the dining area in Úlfljótsskáli Lodge. It is the perfect set up to host small events with fewer people involved – a private party in a beautiful distant place. You can enjoy meals cooked by your private chef during the stay. The dining space is decorated keeping the idea of a small but leisurely wedding in mind. It contains wooden furniture, metal candlesticks as centerpieces on the dining table, and beautiful decoration pieces – carefully placed all across the room.
Game Room
Not only that the Úlfljótsskáli Lodges offer great facilities for your accommodation in the room, but they also have exceptional arrangements to further improve the quality of your stay. There is a game room which contains a pool table, a foosball table, and a relaxing area to simply sit and get rid of the fatigue caused by a long day of touring.
Indoor Spa, Sauna and Gym
A spacious indoor spa and sauna are also included as a part of wellness facilities in the lodge. You can find trained experts to treat you as you make appointments. A gym area is made available for fitness enthusiasts which are equipped with basic workout equipment and a great music system to liven up your spirits.
Open Bar Area and Living Room
Adjacent to the dining area is an open bar space that is available for everyone to use. Almost all kinds of beers, wine, spirits, and whiskeys are available in the lodge for the guests. A living room/ lounge area is attached to the bar and dining area where comfortable couches are placed and an indoor fireplace is installed.
Outside Hot Tub and Firepit
A hot tub is placed in the outside lobby area of the lodge alongside a firepit which can be used for evening campfires and group activities. You can take a soak in the hot tube while admiring the northern lights in the sky.
Since Úlfljótsskáli Luxury Lodge is situated in the heart of the Golden Circle, there is no shortage of places and attractions that you can visit. For example, you can visit Kerið Crater which is only at a distance of 16.7 kilometers from the accommodation, or visit Þingvellir National Park which is located about 36 minutes away from the lodge. You can also take a drive to Gullfoss Waterfall or go to Laugavatn Fontana which will take about 30 minutes to reach. Geysir and Gullfoss falls are a bit further away from the lodgings and it may take 50 – 65 minutes to drive there.
Everything about Úlfljótsskáli Luxury Lodges is simply marvelous. The service is impeccable, the staff is super attentive and the furnishing is one of the best in Iceland. You will feel like royalty when staying here. The place is every bit welcoming and private hence, lets you enjoy both family and some alone time equally well. You can indulge with fellow guests, play games, or simply soak on the outdoor hot tub alone. You can expect to wake up well-rested and satisfied when staying at Úlfljótsskáli Luxury Lodges.
Interesting things to do in the area