Fossárdalur valley of waterfalls
Cross unbridged rivers
Breiðdalsvík
Meleyri balck sand beach
Streiti coastline
Riding through fertile Jökuldalur Glacier Valley, we encounter picture-perfect waterfalls en route to Sænautasel, a restored turf-roof farm that dates back to 1843. Here we stop to enjoy antiques from past times and a light meal in a remote highland area situated by a lake and nestled in heathlands.
We continue our voyage along the deep ravines of Hafrahvammagljúfur to bathe under a hidden gem – a naturally warm geothermal waterfall in Laugarvalladalur Valley. Ideal for taking a bath or a shower in the warm waterfall where the stream runs into the valley's main river.
We stop at Kárahnjúkar, the biggest power plant in Europe, to take encounter epic views of the canyon below. On the way back we drive towards Fljótsdalur Valley to visit Iceland's largest forest, Hallormsstaðarskógur with larch, red spruce, native birch, rowan, and willow trees. While there, be on the lookout for the legendary monster of Lake Lagarfljót.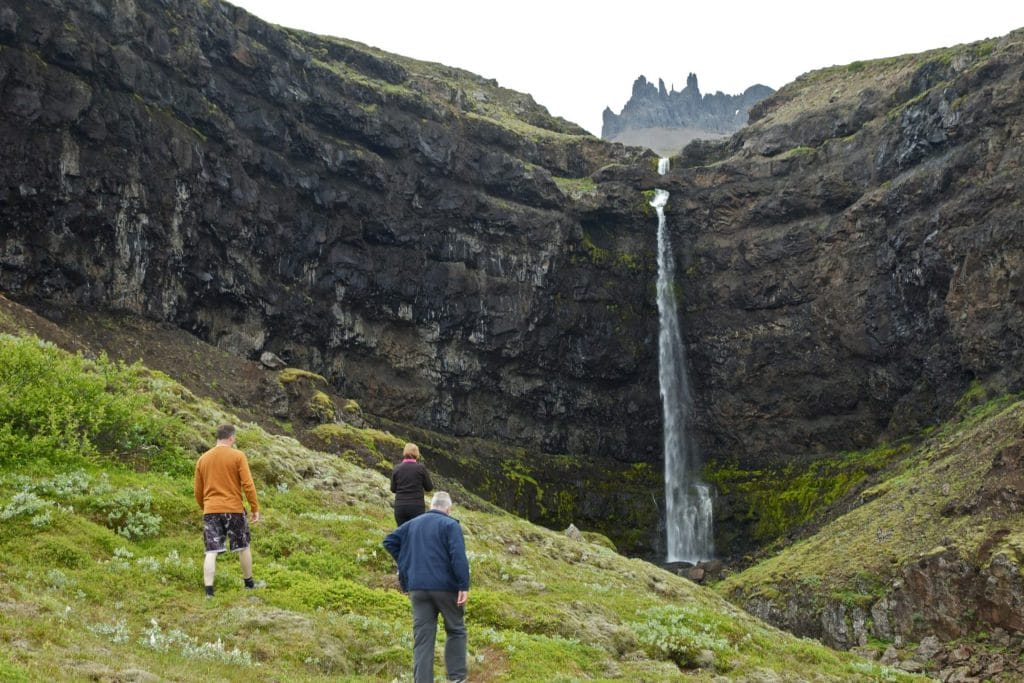 Join us on an adventure-packed excursion that begins with a scenic drive along the coast from Djúpivogur to Breiðdalur valley. Explore an abandoned farm and marvel at two breathtaking waterfalls before embarking on a thrilling river crossing. Discover the local church at Heydalir and then relax and rejuvenate your body and soul at the Vök Baths geothermal pools.
As we make our way back to Djúpivogur, we'll traverse highland roads and take in stunning panoramic views while descending the winding mountain road that leads to Berufjörður fjord. This is a journey that will leave you with unforgettable memories of East Iceland's rugged and awe-inspiring landscape.
Pick up in Djúpivogur – East Iceland.
Guided sightseeing tour in small groups.
Super Jeep Ride
Entrance to Vök Baths
Light refreshments
All taxes and fees
English speaking guide.
Dress according to weather.
Good hiking shoes.
Swimsuit and towel for Vök Nature Baths
Water bottle
This tour is available in English, Spanish and Icelandic.
The duration of the tour is 7-8 hours. 
This tour is ideal if you are arriving to Djúpivogur on a cruise ship. 
Due to weather and/or road conditions we might have to alter the itinerary.
There is a maximum of 12 people on this tour. 
There is a minimum of 2 people on this tour. 
If you are more then 12 adults, please contact us for tour bookings.
Child prices apply for children 12 years and younger.
It is recommended to bring a water bottle with you on the tour.