Hidden gems of East Iceland
Super Jeep Ride
Fossárdalur valley of waterfalls
Cross unbridged rivers
Breiðdalsvík
Meleyri balck sand beach
Streiti coastline
Maximize your time while docking in Djúpivogur village by embarking on a breathtaking tour of East Iceland's valleys and waterfalls. This excursion will take you on an unforgettable journey through the hidden gems of this remote region, where you'll encounter the secluded beauty that sets this area apart.
In addition to immersing yourself in the natural splendor of East Iceland, you'll also gain valuable insights into Icelandic culture and the area's history. With an expert guide at your side, you'll uncover the secrets of this enchanting land and create unforgettable memories that will last a lifetime.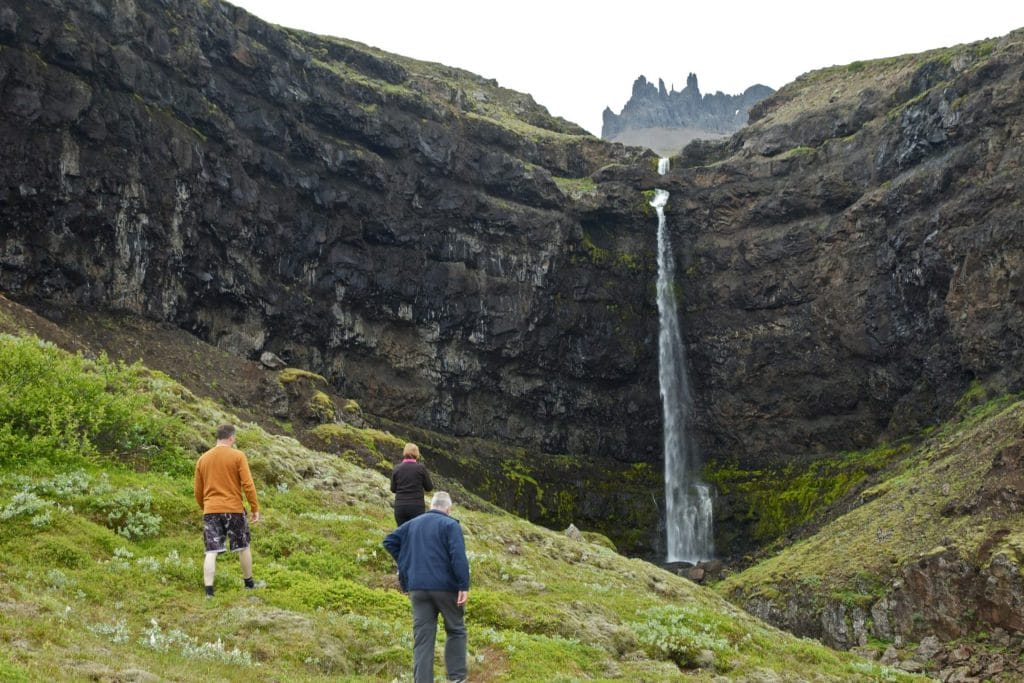 Join us on a thrilling adventure that begins with a scenic drive from Djúpivogur into the mesmerizing Fossárdalur, also known as the valley of waterfalls. From there, we'll traverse a rugged mountain road that leads us to the stunning Breiðdalur valley, where we'll explore an abandoned farm and witness two breathtaking waterfalls.
We'll even brave an un-bridged river as we make our way to the charming village of Breiðdalsvík. Along the way, we'll take in the stunning black sand beach of Meleyri and the awe-inspiring Streyti coastline.
As our journey comes to an end, we'll make our way back to Djúpivogur, having experienced the unparalleled beauty of East Iceland and created memories that will last a lifetime.
Pick up in Djúpivogur – East Iceland.
Guided sightseeing tour in small groups.
Super Jeep Ride
Light refreshments
All taxes and fees
English speaking guide.
Dress according to weather.
Good hiking shoes.
Water bottle
This tour is available in English, Spanish and Icelandic.
This tour is ideal if you are arriving to Djúpivogur on a cruise ship. 
Due to weather and/or road conditions we might have to alter the itinerary.
There is a maximum of 12 people on this tour. 
There is a minimum of 2 people on this tour. 
If you are more then 12 adults, please contact us for tour bookings.
Child prices apply for children 12 years and younger.
It is recommended to bring a water bottle with you on the tour.