The Parliament Building
Elf Home
Hidden Local Spots
Tips on eats & drinks
Private walking tours bring numerous advantages when compared to shared group tours:
Tailored Experience: A private tour allows you to shape the itinerary according to your interests and preferences. You can choose the attractions you wish to visit, the activities you want to engage in, and the pace that suits you.
Personalized Attention: Your private guide's undivided attention is solely focused on you. They can address your queries, provide detailed insights about the places you explore, and offer a richer experience compared to shared tours where attention may be divided.
Enhanced Comfort: Private tours often offer upgraded transportation options like private cars or minivans, ensuring a more comfortable and exclusive travel experience, unlike shared buses or vans.
Convenience: The flexibility of private tours enables you to create a schedule that suits you. Adjustments can be made on the go, without the need to synchronize with other travelers or adhere to a fixed itinerary.
Adaptability: Private tours grant you the freedom to change plans spontaneously and allocate extra time to your favorite spots or activities that intrigue you the most.
Privacy and Exclusivity: Ideal for those traveling with family or friends, private tours provide a sense of privacy and exclusivity that shared tours may not offer.
In essence, private walking tours promise a travel experience that is uniquely tailored, flexible, and attentive to your specific interests and requirements.
On this Private Walking Tour we will:
Listen to your preferences and design the itinerary to align perfectly with your desires.
Admire Hallgrimskirkja Church.
Look at the magnificent architecture of Harpa Concert Hall. 
Explore the birdlife at Reykjavik Pond. 
See the Reykjavik City Council house and the Parliament house. 
Peek down at the first Viking house in Iceland. 
Visit an Elf home and talk about the Elves of Iceland. 
See the oldest house in Reykjavik City Center. 
See the one and only Icelandic Hot Dog stand and get to know its history. 
Walk down to Reykjavik Harbor. 
Walk by Arnarhóll hill. This is where Icelanders come together to celebrate on big occasions. 
Stoll up the main shopping street of Iceland – Laugavegur. 
Visit the oldest graveyard in Iceland.
Visit Austurvöllur where Icelanders come together when the sun shines. 
Discover Reykjavik like a true Viking on our Private Reykjavik Walking Tour – your crash course in all things Icelandic.
Consider us your local friend in Reykjavik, here to ensure you have an unforgettable time in the city. This walking tour serves as your introduction to Reykjavik, helping you familiarize yourself with the area and make the most of your Icelandic stay. We suggest making this your first stop in Reykjavik (after a quick check-in and bag drop at your accommodation, of course).
Our family-friendly tour brings Iceland's history to life through captivating stories and Icelandic mythology. While we'll certainly visit the renowned city center landmarks like Hallgrímskirkja Church (and teach you how to pronounce it), we're also eager to share hidden local gems with you – including a visit to an enchanting Elf house, something you'd easily overlook without our guidance.
Our aim is for you to truly experience our charming and quirky city's warm and inviting atmosphere, not just tick off popular tourist spots. We'll even provide a mini lesson in Icelandic, so you can walk and talk like a true Viking.
Count on us to reveal our preferred dining, drinking, and exploring spots (we've got the inside scoop on happy hour deals too).
The tour lasts about 2 hours and involves an enjoyable stroll between destinations. We can arrange a pick-up from your hotel within Reykjavik's city center to kickstart this private Reykjavik walking adventure. Alternatively, you can meet us at Ingólfur Square, our regular starting point, where our specially designed route awaits – the choice is yours.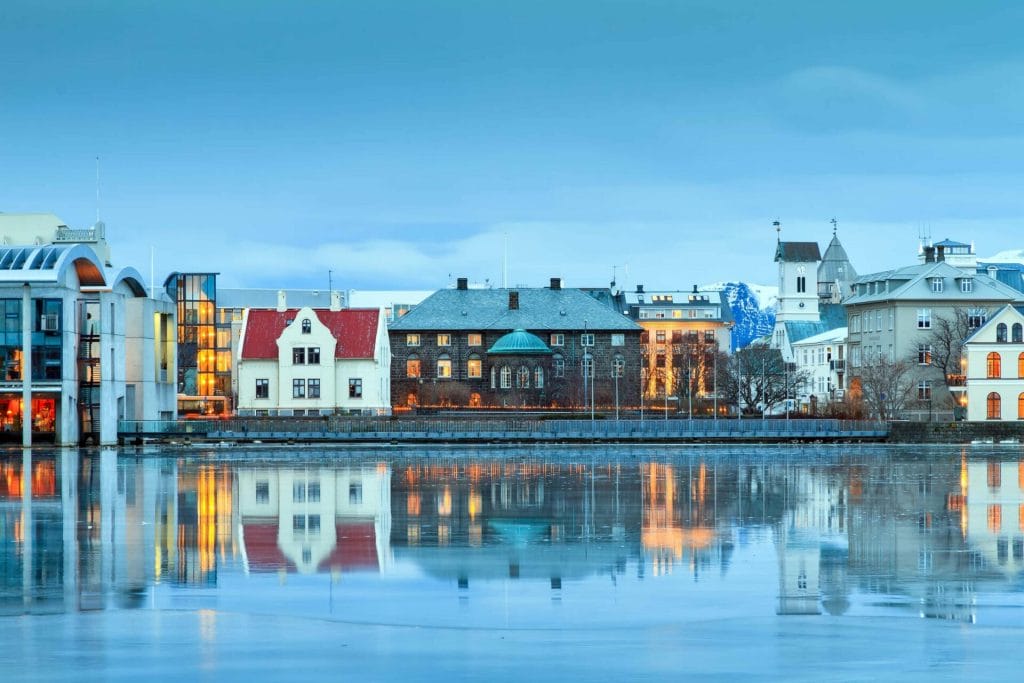 Private Local City Guide
Private tour of Reykjavik
Secret locations in Reykjavik
Our local tips and tricks
Elf Home
Hidden Local Spots
Tips on eats & drinks
Dress according to weather. 
Wear layers. 
Camera.
This tour is wheelchair accessible, as well as stroller / pram accessible. 
Thera are public transportation nearby. 
Please be at Ingólfur Square at least 5 minutes before the starting time of the walking tour. 
No cancellation fee if booking is cancelled more than 24 hours before departure. 
This is a very easy walking tour that suits all ages.