Reykjavik is a gem full of amazing wonders. The three primary reasons why every foodie will love this tour include: having a fun local guide who shows you the best parts of their hometown Reykjavik. The second top highlight of this tour is the delicious dish made out of grass-fed Icelandic lamb along with fresh fish from this lovely land. We also take you on a tour where you can enjoy a secret family recipe for ice cream. Visit a local favorite- a hot dog stand and much more on this tour! You are sure to go back all full of exciting knowledge about Reykjavik as well as a tummy full of yummy dishes. Additionally, you will get to enjoy the real vibe of this city with fun stories and amazing local food and fellow foodies!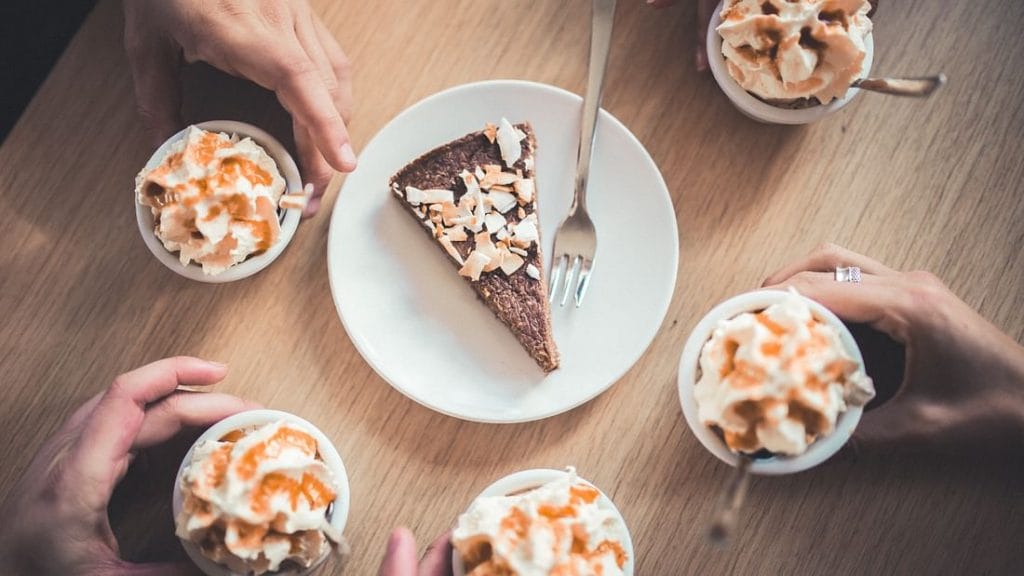 Reykjavik has some of the best dishes ever. Right from their famous Icelandic hot dog called pylsur to Skyr is a very popular dairy product available here. Additionally, lamb, ice cream, and cheese are some of the other things you definitely should try out here. Reykjavik is also known for its exciting variety of seafoods as well as Rye bread. You will always have families in Iceland being very excited about the different types of fish and you must try out the different kinds if you are a fish lover. Icelandic foods primarily include various fermented dishes where modern Icelandic cuisine has evolved quite a lot. Experience the best of foods available in Iceland in the heart of Reykjavik. While you can explore the local restaurants and cafes, we would ask you to hop on to this tour just for the sheer fun it brings along. So, you get to experience a huge variety. Imagine a Buffet served, but with only the choicest of items on one tour.
Embark upon a one-of-a-kind Reykjavik Food Walk. This tour will take you through the rich culture, history, and food of this city. The expert guide will take you through the most popular restaurants, especially through the hidden gems. Meet fellow food enthusiasts and explore the topmost highlights of the capital city of Iceland. On this foodie adventure, you will start exploring downtown Reykjavik and enjoy different foods for three hours. In these three hours, you will try out different dishes with eight different types of local cuisines which are only found in Iceland. We have sorted out a melange of fine dining, cozy and casual family-run restaurants that you can explore. Some are well-known 'must visit restaurants' while others consist of secret local hangouts. There is a combination of both nonvegetarian and vegetarian dishes and does not include dishes suiting to lesser acquired flavors. The best part is that all foods are inclusive on the tour and the 5-6 restaurants we visit are very safe and hygienic for you to explore.
 Reykjavík walking tour with a local guide.
 More than 8 amazing local cuisines. 
 Taste our grass fed, free roaming Icelandic Lamb & fresh Icelandic Fish
 Enjoy home made Icelandic ice cream from a secret family recipe
 Enjoy the landmarks of Reykjavik, hear fun stories & enjoy amazing local food
 Just a few minutes walking from most hotels in Downtown Reykjavik
 Dress according to weather
We recommend that you dress according to the weather of the day. 
The meeting point for this tour is at Harpa Concert Hall, Austurbakki 2, 101 Reykjavík.

Allergies & Dietary restrictions: 

We accommodate most dietary restrictions such as gluten & lactose intolerance, vegetarians & most allergies.
We will send you a personal email with all the details for our tour when we receive your booking.
This tour is perfect for single travelers, groups and families. 
Most frequent questions and answers
We would love to hear from you
Interesting locations in the area