Iceland is a place that will leave you speechless at every step on your journey as you move forward, exploring this heavenly place and unfolding the marvels that you have never laid eyes on before. It is not a secret that Iceland is home to extreme geological formations, housing many of the largest glacier caps in Europe, black lava sand beaches, domineering, massive human-sized icebergs that stands tall with a foreground of something as mythical as the diamond beach, or the steaming lava fields, waterfalls, and geysers. Yes, Iceland has much more than one would ever expect to cover in a single trip!
Among all these geological wonders of this volcanic island, there is an added bonus for the animal-lovers – tens of species of whales and dolphins. Here is something that you should be including in your bucket-list – Reykjavik Whale Watching. Join in with us on this gorgeous tour of a meet and greet with the larger-than-life but extremely placid creatures and bring them your appreciation and love.
Why not explore the wildlife of Iceland and get closer to nature while spotting the whales in coastal waters of Iceland. Reykjavik whale watching tour is a perfect package for those passionate about deep oceans, natural environment, and wildlife. The tour starts with a departure from the Old Harbor of the capital (Reykjavik's Old Harbour) that will take you to the area that seems to have more whales inclusive of humpback whales (mostly in summers), white-beaked dolphins, minke whales, or harbor porpoises, these can be seen all year round. The expert guides are there to tell you everything in detail. Don't worry your queries will be answered too. The main aim is to introduce the tourists to untouched wildlife in the bay, which is respected and protected in every way. So, get on the boat with the experts and know more about marine wildlife.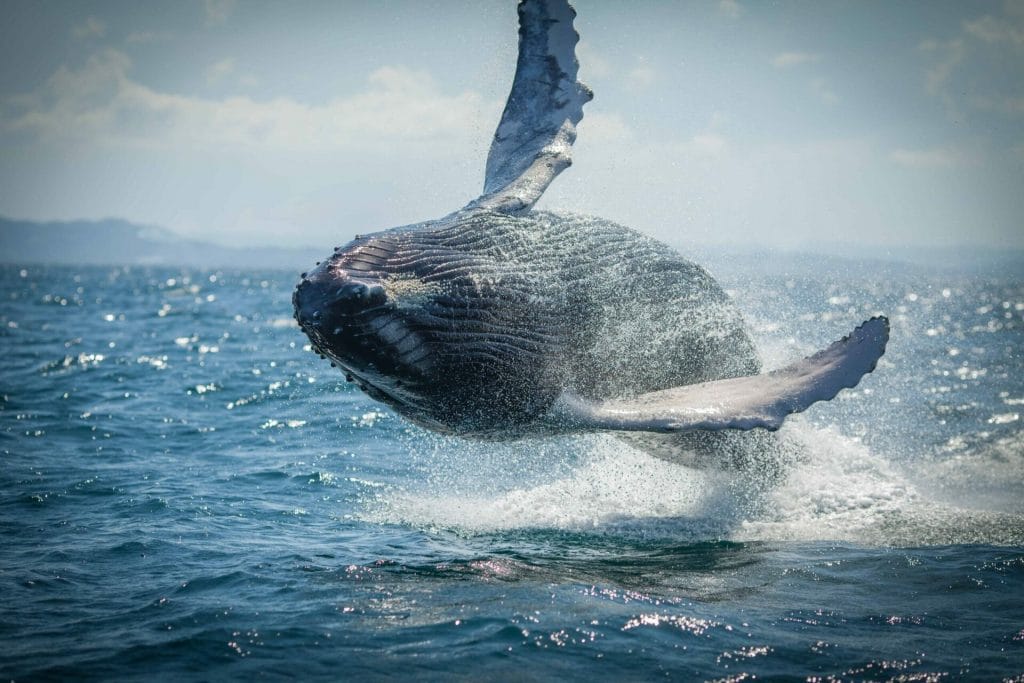 English speaking professional whale watching guides.
Heated indoor cabins with toilet facilities
Warm flotation overalls
Boat tour from Reykjavik
Seasickness tablets if needed
Free WiFi on board
Good shoes
Warm clothes
Headwear & gloves
Sold on board: Light snacks, sandwiches, coffee, tea, beer and soft drinks.
All whale watching tours are subject to weather conditions and sightings cannot be guaranteed. We reserve the right to cancel the tour due to bad weather conditions.
If there are no sightings on the tour use tour ticket to join us on the next available day.
It is possible to book a pick up for the tour for extra price. Please let us know if you want us to pick you up at your hotel.
Pick ups must be booked with a minimum of one hour before the tour departure time. All pick ups booked after that will be discarded.
The duration of the tour is different between seasons. During the winter time the duration is approximately 3 – 3,5 hours and during the summer the duration is usually around 2 – 2,5 hours.
The summer tours are usually on a faster boat so the time on the spotting area will be the same during summer and winter – it's just sailing to that point and back to harbor that will be shorter during summer time.
You should be at the departure point at least 30 minutes
before scheduled departure.
Our ship is comfortable and warm and suits very well for Whale Watching.
If you don't see a whale, you have the option to take the tour again for free.
Most frequent questions and answers
You might find interesting...