Iceland is a mystical land of fire and ice known for its beautiful trails, cinematic mountains, rhythmic rivers, vivacious glaciers and relishing green forestry. Every year, this incredible northern country experiences an unprecedented increase in the number of travelers and tourists. The country has many historically and culturally enriched sites that attract sightseers, travelers and visitors. Iceland has some of the world's most beautiful and eye-captivating trails that unleash many colors of the enchanting place.
The striking rise in the number of visitors threatens nature and future preservation. With increasing commotion and the overutilization of natural resources, it is difficult for the concerned authorities to maintain the balance between physical loss and financial gain. Icelandic beauty is worth consuming and absorbing, but it is essential to contribute a little to sustain what nature has given us.  
The Need for Sustainable Tourism
The warming planet and the dangerous climate change conditions play a crucial role in the shifting atmosphere and economic conditions in Iceland. The country's economy is majorly dependent on the fishing and tourism industry. With increasing tourism rates, the beautiful northern country is losing a bit of its fauna and flora every year. The rise in mass tourism in Iceland, which is traveling to a place for just sightseeing and enjoying the significant attractions, regulates the need for sustainable tourism.  The effects of mass tourism result in more carbon footprints, overutilization, and depletion of the natural resources and environment that can be felt in real-time.
Iceland is an enormously popular tourist spot that is known for its natural surroundings, heartwarming environment, and society. The interest of every traveler or explorer lies in the mystical and magical natural landscapes of Iceland. Every part of the country has some great attractions which are visited by countless travelers every season. Although the tourists are always urged to take care of the surroundings by avoiding litter and doing nothing that would damage the natural life of the concerned space, it is still getting hard to maintain the natural biodiversity of the tourists sites of the country. Iceland already has some strict sustainability policies to protect and nurture the gift of nature. With effective mediums and stringent regulations, the concerned authorities are educating tourists and visitors to be responsible and to acknowledge the well being of natural beauty. Sustainable tourism promotes a healthy and nature-friendly attitude while traveling to Iceland. It is a way to maximize the adventure by minimizing the negative impact on the Icelandic environment.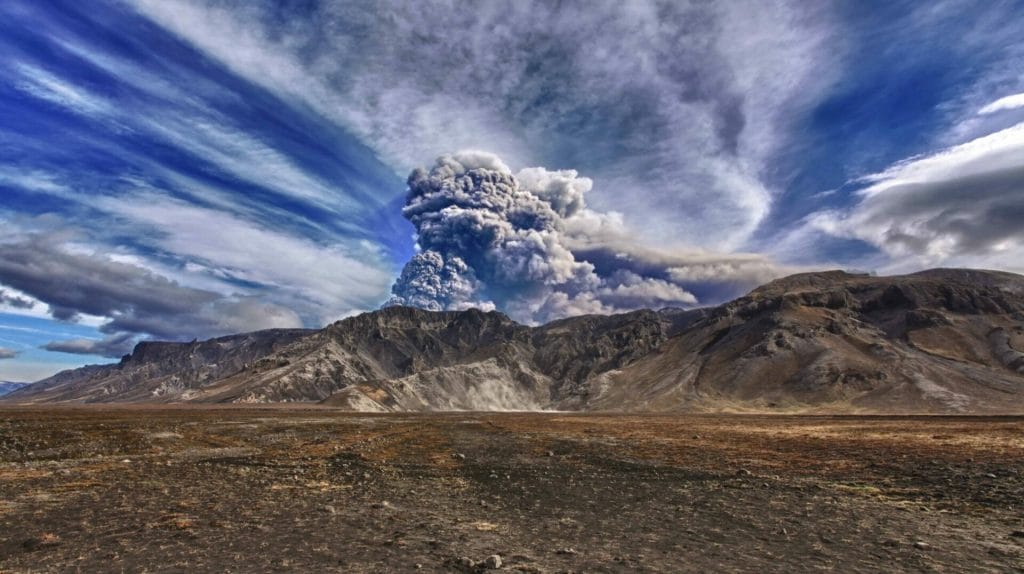 Measures to Promote Sustainable Tourism
In an effort to preserve the eye-captivating northern beauty, the officials have formed strict policies and regulations that you need to follow while traveling to and in Iceland. To promote sustainable tourism among travelers like you, the Icelandic government has made specific arrangements as well. The country is smartly shifting its tourist population to fabricated yet scenic beauties from its highlighted hot spots. This is a way to promote smart, sustainable tourism and preserving the natural habitat from trampling.
Not just this, an online Icelandic pledge is devised by global tourism to invite travelers, hikers, explorers, and tourists to sign up to be responsible, educated visitors. The eight points pledge encourages you to explore the northern beauty like an Icelander and not as a tourist, and it is helping you to love it like your own. By forming a personal connection, you will feel more responsible for preserving and nurturing the fragile beauty of this land of mystical beauty.
Other than encouraging travelers, the country itself is taking sustainable tourism very seriously. One of the major attractions at Iceland, The Blue Lagoon, a geothermal spa, runs entirely on geothermal power. The establishment provides safe and clean hot water for heating at least 17,000 homes and provides electricity to around 45,000 homes and other large spaces. 
An Online Guide Tool for Tourists
The government has also designed a user-friendly online tool that can help you briefly understand what all things are required while traveling to Iceland and how you can contribute to sustainable tourism. You can access video classes with this virtual educational tool through which you can learn everything that includes how to ride an electric bike, geothermal spa bathing etiquettes, and some tips to visit some super sensitive hotspots.
Promoting sustainable tourism in Iceland became possible with the efforts of everyone, from tourist to government to local tourism companies, everyone is contributing small bits to preserve this historical site for future generations. Around 300 tourism companies have signed a declaration to practice responsible, compassionate, and ethical tourism. They have adapted simple measures to help tourism thrive in this poetic and incredibly beautiful environment. Another initiative that the companies and authorities are taking is to encourage people to travel in off-seasons to reduce strain on seasonal hotspots in the city.
Some numerous programs and initiatives are being conducted by the government and other organizations to promote sustainable tourism in the country. The beauty of this country is so intriguing and eye-captivating that the companies are doing their best to look after like their own. With a friendly community approach and personal connections, everyone is trying to make an effort to foster this incredible place for our future generations.
Measures to Promote Sustainable Tourism
There are several ways through which you can contribute to this noble cause of protecting this land of fire and ice. Helping a country preserve its natural resources, and the environment is just a matter of showing diligent responsibility and a caring attitude. Some of the easiest ways to help protect the Icelandic environment:
Before booking your tickets to Iceland, the one thing that needs to be done at first is the– Research.  Make sure you read, learn, and educate yourself about everything that you need to know about this fantastic tourist country. You should have a brief knowledge of various rules and regulations that you need to follow once you arrive in the country. Every country expects particular behavior from its visitors and tourists, so make sure you be the one who knows what to do without harming the culture, heritage, natural habitat, and environment of this place.
By going local, you can provide economic relief to the Icelandic communities. You can help the local shopkeepers and service providers to earn profit with your trip.  You can eat from native restaurants and support local farmers and workers who work hard to preserve the natural habitat of this breathtaking northern beauty. You can buy traditional clothes, jewelry, accessories, and souvenir from local shops that are part of the rich heritage and culture of Iceland for ages.
Choose Right Accommodation
Because going local is highly recommended while traveling to Iceland, you can also choose to stay connected with the whole environment by choosing to stay in a farm accommodation. Again, staying in a farm can help the local communities, but it can also help in reducing the environmental impact of air conditioners, dryers, and other energy-consuming appliances that we use while staying in a hotel. You can enjoy long walks amid nature, eat fresh fruits from the farms, and embrace the hospitality of the local people.
Sustainable tourism can only be possible if you contribute to it in the smallest yet smartest way. Limit the use of buying unnecessary items such as water bottles. Buying water bottles mean wasting money on polluting the country with loads of plastic. The country has many free water taps running across all the places. You can drink as much freshwater as you want from these places to avoid the littering of plastic waste. It is highly recommended to use biodegradable stuff like portable cutlery when camping to prevent harming the environment.
This country offers some of the beautiful and most adventurous places in the world. Some of them are not accessible by a car or bus. So, prefer riding a bike, it is the most economical, nature-friendly, and thrilling way to enjoy the incredible sites. Riding a bike will be a win-win situation for you as well as the concerned authorities. On the one hand, you can cruise around some of the best visual treats, where on the government can sit back and relax because of less use of gas and diesel.
Respect the Rules and Regulations
You should always follow and respect all the rules and regulations that you're expected to while in Iceland. Follow what the signage says, don't overlook any information because it can harm the environment and put you in trouble as well. Look for clear instructions, and if you don't get any information, then ask the concerned person, but don't avoid reading and consuming any travel instruction.
Consider Having Waste Consciousness
Not just in Iceland, but everywhere you go, you should never leave behind any waste you've brought with you. Make sure to clean everything before leaving a place, especially while camping and hiking. Littering will not only pollute the site, but it is extremely harmful to the animals and birds who live in the surrounding areas. There have been many cases where all this waste that you produce get dumped in a river or a waterfall that adversely affect the water habitat and its surrounding.
Be a Responsible Traveler
Whether you're hiking, camping, traveling, or exploring this extremely incredible country, make sure you do it responsibly. Knowing what is the best practice can help you become a sustainable and responsible tourist. You can encourage people to follow nature-friendly practices by leading as an example.  Commit yourself to sustainable practices and always keep your mind and body active while traveling to any place to avoid any mistakes that can harm the local communities, animals, and surroundings.
Look for Eco-Friendly Tours
If you think being a responsible or sustainable tourist means missing out on the fun in Iceland, then you're wrong. You can always join the eco-friendly tours that can help you travel across some of the best eye-attractions of the country. Over the years, the number of tour guides following sustainable practices has increased in Iceland so that it can take advantage of it to the fullest. The guides will help you throughout your adventurous expedition and encourage you to be responsible for the natural surroundings.
Leave Less Carbon Emission
Try to avoid as much carbon emission as you can by using less of fossils and other energy-consuming things. While camping in the beautiful trails, make sure you don't use petrol or diesel to burn the woods for your bonfire or barbeque. Try to opt for natural and more organic ways of burning fire to avoid the use of harmful substances. While staying in a hotel, don't unnecessarily turn on the heating appliances to conserve energy.
Respect Socio-Cultural Legitimacy
By protecting and conserving the socio-legitimacy of the host community, you're contributing towards preserving its heritage for the future generations. When you take a step forward towards understanding the practices of the local communities, you're, in a way, encouraging them to be friendly with you. In return, people can educate you on the best ways to interact with and respect the beautiful and relishing natural environment of the country.