Iceland is one of the most beautiful places to live on this planet. It is a place that holds a great Viking history, rich culture, and some of the breath-taking natural attractions. This European country embraces dramatic and majestic landscapes with natural geysers, hot springs, volcanoes, geothermal pools, mountain peaks, huge hiking trails, and relishing waterfalls. Iceland attracts many visitors, hikers, trekkers, campers, explorers, and adventure enthusiasts every year. With sustainable tourism practices, Iceland has become one of the safest and cleanest countries in the world.
With a low crime rate, hospitable natives around, and relishing environmental conditions, it is a place that has been popular among immigrants from different parts of the world. People temporarily move to Iceland for studies or work and to stay closer to mother nature. Iceland is a place that offers happiness, peace, and a healthy lifestyle, which are reasons most people move to this European island country. If you're also planning to move to this incredible country and looking for a job to survive, you should keep in mind a few things before hitting the ground.
Why Should You Work in Iceland?
The extremely beautiful country embraces great natural surroundings and warm people. Iceland is not among the most preferred destination for work due to its small population, extreme weather conditions, and limited urban areas. But it has some of the most unexpected reasons that can persuade you to find a job right away.
People who crave a simpler and richer life should think about moving to Iceland. It is a place that embraces a natural vibe, away from hectic urban lifestyle, traffic, and chaos. You would find peace and happiness as you work in Iceland.
You will live among friendly, warm, cozy, and hospitable people. Icelanders are known for their welcoming behavior, meaning you will find a home away from home with great people around you.
Icelandic people are family-orientated, which means they are great at managing and maintaining a work-life balance. Companies respect your family time and understand your commitments when needed.
You will experience equality in the workplace; it has been a gender equality leader for a long time. Women are expected to get the same pay/salary as men for any role in the company. All companies have provisions to allow paternal leaves for men expecting kid(s).
Most Iceland companies do not follow a hierarchal culture; they provide equal opportunity to share ideas, give opinions, and extend their suggestions. Your feedback will be welcomed with open arms towards achieving the organization's goal.
Iceland is an isolated island with limited companies and population, which means it embraces a healthy competition and allows every employee to think creatively about improving the existing plan. You will be participating in your organization's innovation and development as every employee is considered a family.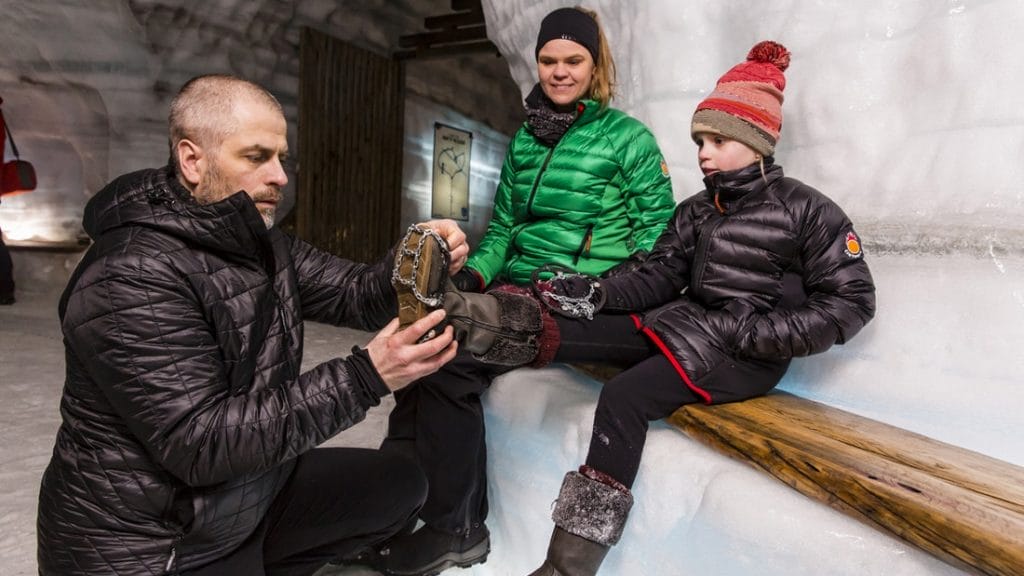 You need to be a citizen or should have a legal work permit to work in Iceland. You need to follow legal guideless and regulations to find work in a European country. If you're a citizen of member countries, the European Economic Area (EEA) and The European Free Trade Association (EFTA), you can work and live in Iceland for about three months. You don't need a work permit and visa to live and work in Iceland if you belong to any of these member countries. After this, you have to register to Iceland's legal domicile, apply for a Kennitala, a unique national security number, and a tax card. If you're a member of Schengen countries, you can also enjoy free movement as European Union citizens.  Some of the Schengen countries are Denmark, Greece, Spain, Belgium, Finland, Malta, Netherlands, Sweden, Portugal, Estonia, Poland, and Norway.
As a non-EU and Schengen member, you can apply for three types of work permits. These permits are given to people based on their educational background and experience.
Athletes: If you're a coach or an athlete, the chances of getting an Icelandic work visa are higher, especially if you belong to National Olympic teams and clubs registered under the Sporting Association of Iceland.
Qualified Professionals: Iceland is a place that always requires skilled professionals, including researchers, computer engineers, doctors, and professors. You can apply online for these positions to work as an Au-Pair, which means working on a contract for a specific period and a particular company. But remember, you have to prove your worth against an Icelandic or EEA citizen.
General Laborers: These are temporary work permits given to applicants for field lacking the required number of general laborers to fill the temporary shortage. The Icelandic, EEA, or Schengen country members are given priority for this work, but you can try your luck to grab this opportunity.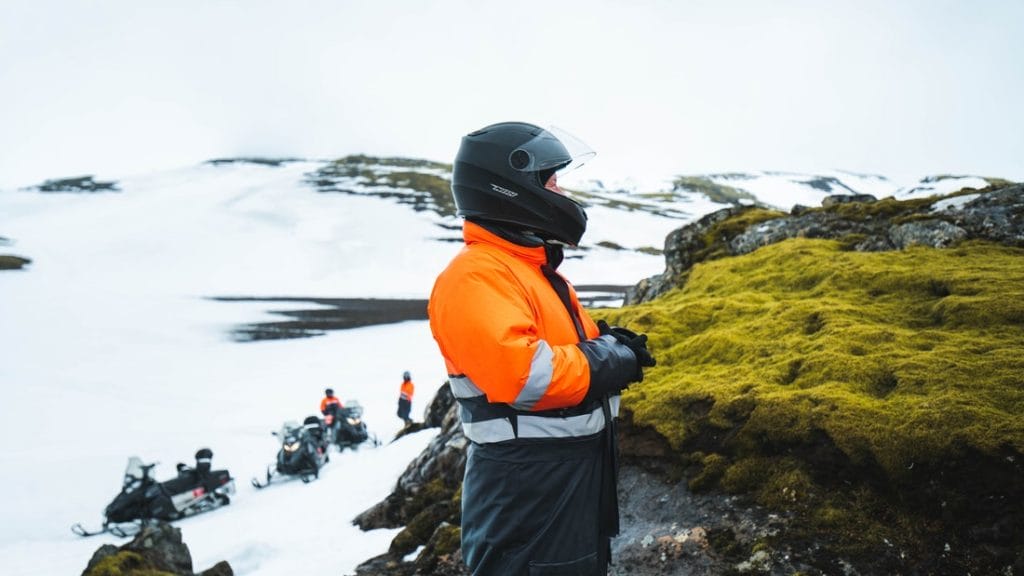 Try Your Luck at The Largest Employment Sectors
Like any other country, Iceland has different employment sectors to meet the demands of its citizen and tourists. Some of the booming sectors/industries are business management, creative arts and designs, media, energy, and utilities, finance, and law. Applicants can apply for jobs in different sectors based on their educational qualifications and experience. Other than the mentioned sectors, three larger employment sectors of Iceland employ a major workforce – Fishing, Manufacturing, and Tourism. Due to strong connections with the sea, fishing and fisheries are among the most popular occupations in Iceland. Iceland is one of the most sustainable seafood industries globally, home to some unique waterbodies. The sector alone employs over 9,000 people in fishing and fish processing units, which means most Icelanders work in this sector. You can try your luck by working in this industry after meeting the requirements; remember, it is a promising industry that can help you earn rewards while in Iceland. Aluminum smelting makes most of the manufacturing sector in Iceland. It is a process that involves energy intensively to produce high-level fluoride waste. There are three sites in Iceland, Grundartangi, Straumsvik, and Reyðarfjorður, that make aluminum majorly for export purposes. The abundance of geothermal energy provides the reason for the existence of this industry/sector. If you have expertise in any of these fields, you can apply to work in the aluminum extraction companies/sites as it is one of the most demanding industries in Iceland.
Tourism is an industry that defines Iceland; most of its economy is based on its flourishing natural attractions, which eventually adds to the growing tourism. Iceland is a heaven on earth that most people love to explore and consume; that makes it one of the most favorable tourist spots among people from around the world. You can work as a certified guide in Iceland if you know the place better and help people explore the country. You can apply at any tourism company of renting cars, selling souvenirs,  planning trips for customers, or even going on these trips and activities. The sector is always booming despite different weather and climatic conditions, which means your profit will not be compromised if you work diligently. All these industries have carved their importance in the growing and stable economy of Iceland. These are safe but competitive employment sectors that can help build a fruitful career for yourself in stunning Iceland. You need to contact employment agencies or reliable employers to get a job opportunity, which would require certain tests, exams, or interviews. Getting a legal work permit to work in Iceland requires going back and forth with many formalities, but the hassle is worth it once you get to live in god's own country amid clear blue sky, gigantic mountain peaks, luscious green forests, and adventurous hiking trails.
Job Hunting – The Tricky Part
Iceland is a relatively smaller country making it easier for you to find a company that matches your skillset and expertise. You should start with a basic search on Google and LinkedIn to get in touch with potential employers. You need to build a convincing curriculum vitae (CV) and a cover letter to look professional and match industry standards. Look for local websites to align things according to Icelandic job format. List your experience and educational background as needed, with clear descriptions of your work and expertise. Having a recommendation from an employee of the same company or someone from a senior position can make a huge difference in your profile. The other thing that can help you land a job in your court would be building a connection online using social media. Don't forget to follow the company and employers on social media to better know the company while applying for a job. Networking is a key to your new career in Iceland; if you succeed in making a presence, your chances of getting a job become higher. You can also look for different locations that are best to match your skills, e.g. if you're an artist looking for a platform to showcase your creations, you should visit places in Iceland that display the best artwork from different artists.
There are several online resources and employment agencies that can help you find a job in Iceland. As working in Iceland also includes summer jobs, internships, and co-op, you should look for every opportunity for increased employment chances in this stunning northern country. Some of the leading job search websites are Alfred, Job.is, Northstack, and Starfatorg. These websites or apps can help find jobs related to a particular sector or industry. You can opt for Starfatorg or Reykjavik City if you're looking for jobs as a caretaker, teacher, or would love to work with people with disabilities. Besides this, you can also contact native employment agencies for a job opportunity by signing up for them, and based on your skill set, they can help you find a job. Most of these agencies present big companies that do not advertise their hiring events. Most people interested in general labor work or warehouse jobs contact these employment agencies as their direct contacts prove beneficial for getting the job. Some of the most popular employment agencies in Iceland are Radum, Intellecta, Hagvangur, and RR Radgjof. Getting an appointment by signing up with these agencies becomes easier as they directly connect with the employers. The recruitment agencies can also help you search for the job opportunity that best suits your work experience and educational background. Another significant way to find a job is by subscribing to the local Icelandic newspaper. As you may be in another country while looking for a job in Iceland, the best way is to subscribe to these employment newspapers online. These newspapers cover major areas of employment and industries which suits your expertise the best. Be more flexible with the available options and pick the best that matches your requirements.
Know the Working Conditions in Iceland
Iceland is an cold country; even in summer, you can experience chilly nights. Before making any decision, make sure you analyze every factor very carefully. Know your health demands, examine whether you will be able to work in such unpredictable weather and environment. Not just the weather, there other alarming factors as well, like food. As you plan to move to an entirely different country, you should know their tastes and availability of food. However, Icelanders tend to like all kind of food so you should be able to find something of your liking. If you got lucky to find your dream job in Iceland, do remember to learn about the working etiquettes of a workplace. You are moving to a different culture, which means you should adapt to the environment smartly by preparing yourself beforehand. It is important to conduct extensive research about the country and the native populations, the official rules and regulations, and work culture. Before hitting the grounds, learn about the requirements, the documents you would need to start the job and find yourself accommodation. This new journey in Iceland promises a thrill and adventure that you would remember for the rest of your life.
Iceland is a stunning country, and living here means living closer to mother nature and relishing every moment of life. Working in Iceland is a lifetime dream for everyone who loves nature and its magical beauty. Getting an opportunity to work in a place that embraces visually enriching natural sites, great mountain heights, magical man caves, intriguing museums, mystical hiking trails, incredible northern lights, geothermal spas, and dramatic landscapes is truly a blessing. Use your expertise and skills to find yourself a job that helps you stay closer to mother nature and reach your success milestones. Find your dream job and enjoy every bit!