Iceland has become an icon as a country for its awesome locations and culture. This place is home to magnificent waterfalls, absolutely mesmerizing cliffs, and mountain ranges that tourists and explorers around the world are excited to see. One such absolutely beautiful location is Loftsalahellir Cave. A vast field of grass as far as the eyes can go is where Loftsalahellir cave is situated. Earlier, the cave was used as an assembly place for the farmers of the area in Mýrdalur. Loftsalahellir is unique and made of tuff rock on the southwest side of Geitafell Mountain. The place is sacred to the local photography enthusiasts, and those who fly from abroad, hold this place sacred to them. It is simply magical to stand inside the cave and take a good look at the beautiful landscape outside of the cave. You will get a good view over Dyrhólaey and Reynisfjara from distance. So, if you are in Iceland and thinking of having some extraordinary pictures to be clicked, you can hit Loftsalahellir cave.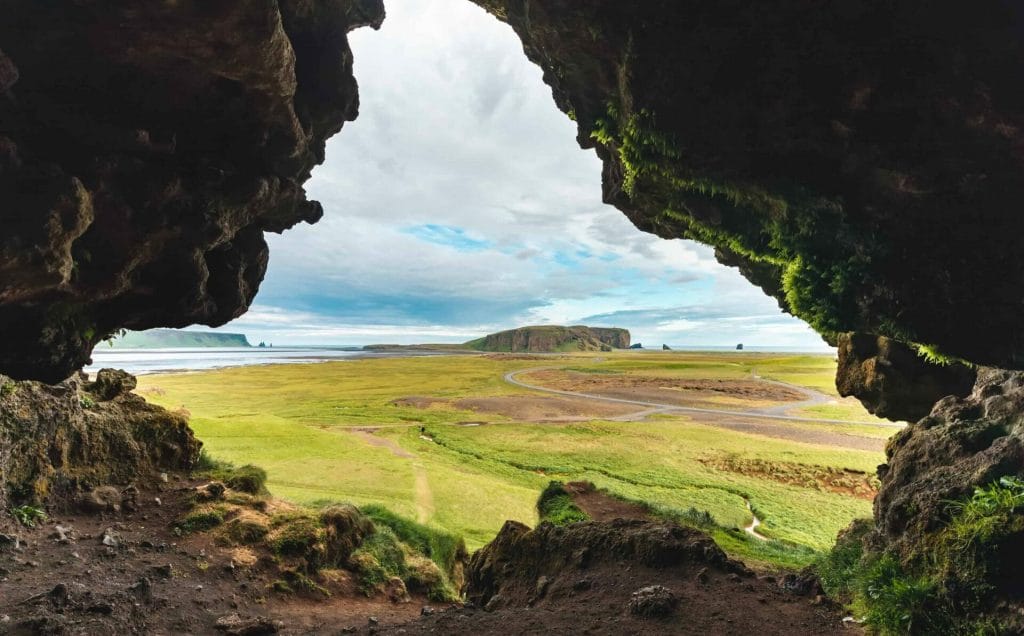 Explore Around Loftsalahellir Cave
A wide range of waterfalls and glacier-covered volcanoes can be experienced throughout the south coast, where Loftsalahellir cave is located. The south coast is a must visit on your trip to Iceland since you can explore glaciers, lava caves, lava caves, black sand beaches, volcanoes and so much more in one or two days. You can either rent a car and self drive around the south coast, or you can choose from one of the great tours that will take you to all the most popular locations on the south coast. You can find both day tours and multi day tours that will take you to these spots. Since Loftsalahellir Cave is a less visited spot and not many travelers know about it, there are almost no guided group tours that will take you to this cave. If your desire is to viti the cave we recommend that you go on a self driving tour, or that you book a private tour along the south coast. 
Loftsalahellir cave on a map
Interesting locations in the area